Bearly Renegade Noel EX90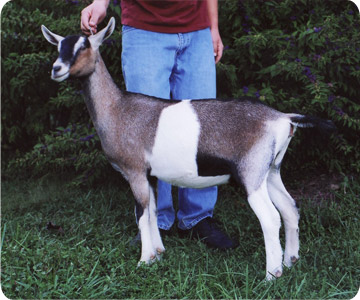 DOB:
March 2005
Color:
Belted Chamoisee
Sire:
*B Antiquity Tierro Renegade
SS: SGCH ++*B Shahena'ko Sumo Tierro
SD: Rockin' K's Riziki 8*M
Dam: GCH Bearly Rebellious Magpie 2*M
DS: *B Cherry Glen Hunter Rebellion
DD: Dixie-Does Texas-K Hope Chest 1*M
YSA: 00-04 VEcEc V
LA: 03-04 90 VEEV (EVV++EEV)
DHI: 02-01 159 1170 3.4 40 2.7 32


Noel is very correct in general appearance and has a nicely attached udder. Her head is attractive and she stands on a strong set of feet and legs. Like her dam and granddam, she is built to last.
---